And I'm new to the tripawd gang since November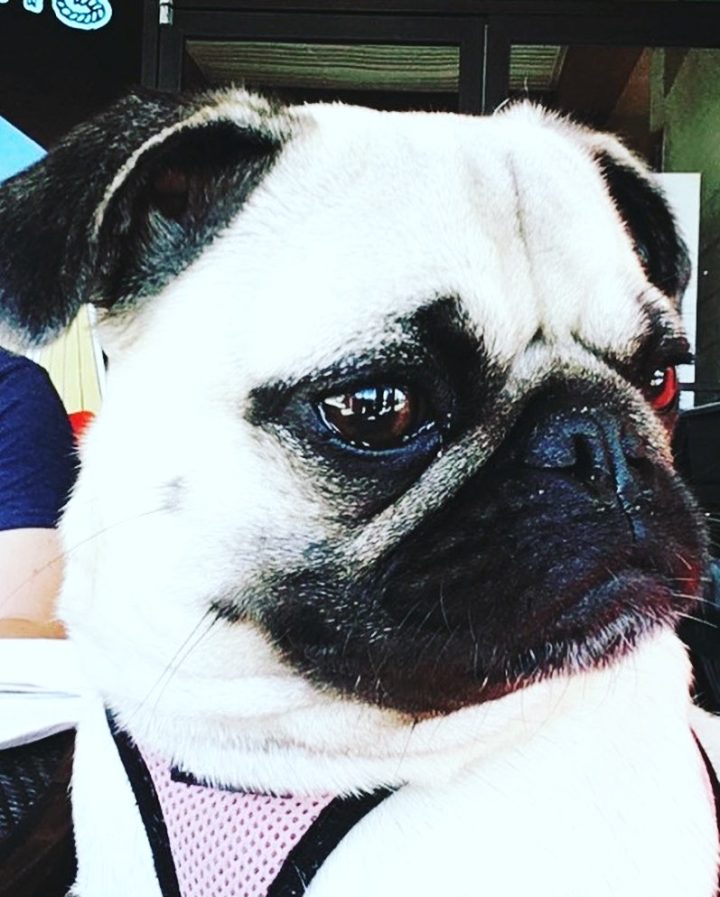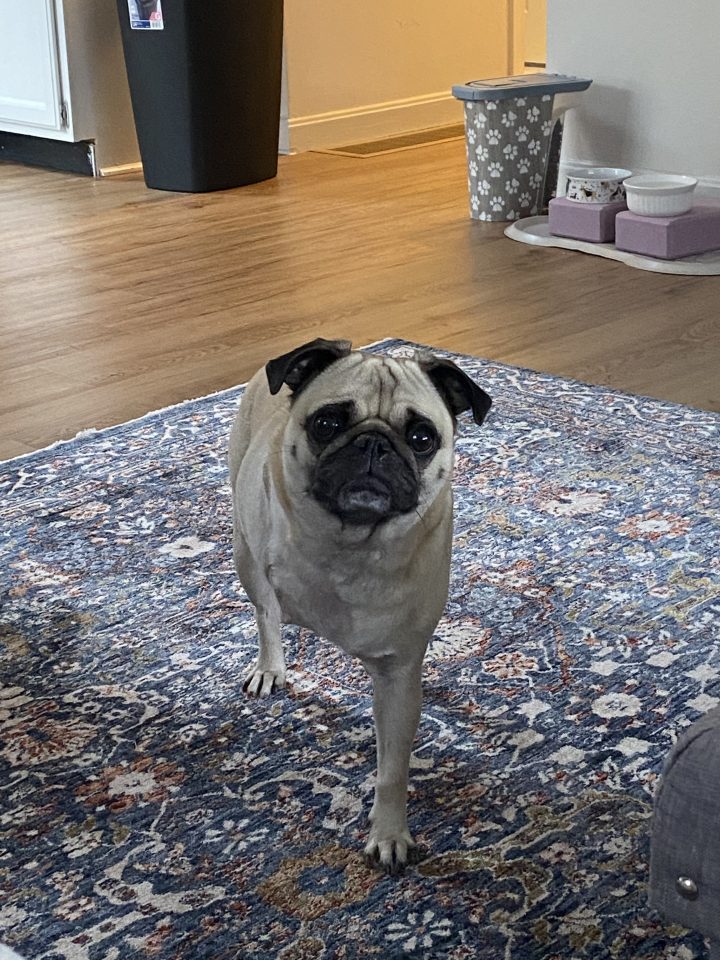 It took us a year to figure out Clenna's condition
Last November, we woke up in the middle of the night to Clenna holding her paw up and heavily panting in our bed. We turned the lights on and noticed that her front right leg was inflamed and bothering her. We assumed maybe it was from when she was playing with her Goldendoodle cousin, Charlie earlier in the day. It looked like it could've been a sprain or torn ligament.
We brought her to the vet, and they told us that they weren't sure what it was. They tried to pull fluids from her with nothing coming out, took an x-ray that showed us her leg was fine without any broken bones or visual tears and told us that it wasn't a tumor and to just keep an eye on it.
Well, months went by in which we were waiting for it to get better. We couldn't take her on walks without her lifting her leg later on that night and it was obviously bugging her.
I took her to the vet at least three times, and every time they told us they didn't think it was anything to worry about, but maybe try Benadryl to see if it was an early case of arthritis.
Fast forward to May, and they finally told us they think we should see a specialist. 7 months later.
We went to a specialist on the Cape, and after testing, they told me they had found mast cells in her leg.
I'd never heard of such a thing, but after they let me know what it was, I realized she had a mast cell tumor wrapping around the muscle on her leg. She also had a little nodule in her armpit. I was frustrated, scared, and confused as to why our vet didn't find the same problem.
We had no idea what it was, but because we kept on the vet, we were able to find out that she had a tumor and it needed to be taken out soon because it could spread to her liver and spleen.
Mast Cells are Unpredictable
See mast cell tumors are so unpredictable. Apparently, they can just start forming overnight, continue to get bigger, and smaller, and start showing up in other parts of the body.
They are popular in certain breeds, and pugs are on the list. We had pugs in our family, and have never come across this type of cancer before.
Mast cells come in all shapes and sizes, and can be lower grade, but can also be higher grade and serious.
Course of Treatment
So now that we knew what they were, we had a big decision to make. See, the vet told us that because of where her tumor was located, there was no way of them testing the grade of the tumor and getting a biopsy without taking her leg.
She could live with it for a long time, it could be nothing, or it could spread to her body and be more aggressive than they think. The good news was that because it had been several months since it formed, they were leaning towards it being a lower-grade tumor because it was around for a while, and she was doing fine, and besides her tumor, she was her usual self.
Well, we decided that we want her to live the best life we can give her. She's only five years old, and as any other dog parent would say, she's our best friend and my family member. We are going to amputate and do what we can to help her live the longest life possible.
We took her to Tufts in Walpole which is a wonderful facility, where they have amazing vets and specialists.
We booked her surgery for November. One year after the tumor initially formed.
The Surgery
They performed the surgery and kept her overnight.
It was successful, with the leg and node being taken off. They sent her limb in for testing, to see the grade of the tumor and also did testing to see if the tumor had spread to other parts of her body.
When she came home, she was in bandages wrapped around her body. She was wonky after being on all the meds but was skipping around.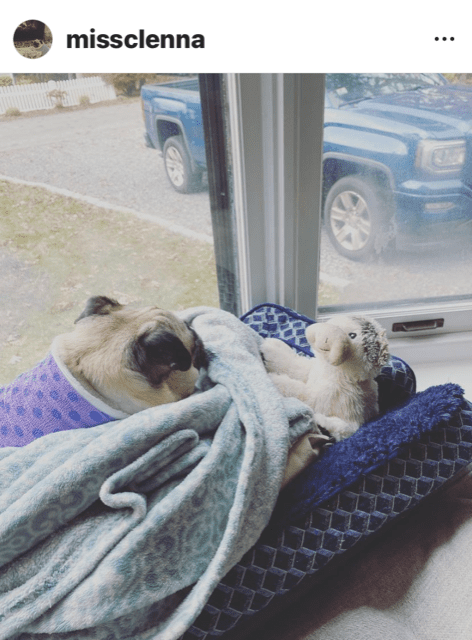 She was able to walk and despite me being so nervous, was being her own self and not seeming to be depressed or completely changed due to the surgery.
We put blankets all over the ground so she wouldn't slip on our vinyl flooring, and tried to make it as comfortable as possible.
She was in for a few weeks of recovery time, but we knew she was going to adapt to it ok.
The Good and Bad News after Surgery
The testing came back, and her tumor was low-grade but had spread to her lymph nodes.
The next course of action was chemotherapy.
We were to bring her in on a Wednesday a few weeks after surgery.
I brought her to her oncologist, and when they were doing a routine checkup before administering her first round of chemo, they found three small pimple-like bumps on her tummy.
She had more mast cell tumors.
These tiny little bumps were tumors! We couldn't believe it.
The Vet told us this tends to happen with mast cells. Apparently, they tend to pop up more and more once you have one.
Good news: her prognosis remained the same. She has a chance of the chemo putting her in remission, but the bad news was that because these new tumors had been found, she would need to have a different course of treatment.
We put her on Palladia which we administer Monday, Wednesday, and Friday at home. We are now on month two, and she is to be on it for six months.
So despite her being on chemo, you wouldn't even know she is sick. She is doing amazing on her three legs! She runs around the house, and is still scared of the hardwood, but gets around and jumps up on the couch and her usual perch on the couch so she can look out the bay window at our neighborhood and continue her neighborhood watch.
We have had tests completed since she started, and they've all come back great. She is responding well to the chemo and can continue with the treatments which as of today, will be until May/June.
Does she remember her life before her amputation?
She had a dream last night, one where I could see her little legs moving, and I cried. I cried because she will never have a normal life with her four legs. She'll never be able to sprint on those four legs ever again. I thought about her dream and if she was with her four legs in the dream running through a field chasing rabbits and squirrels or perhaps getting a treat from one of us since she loves her treats (and cheese) so much.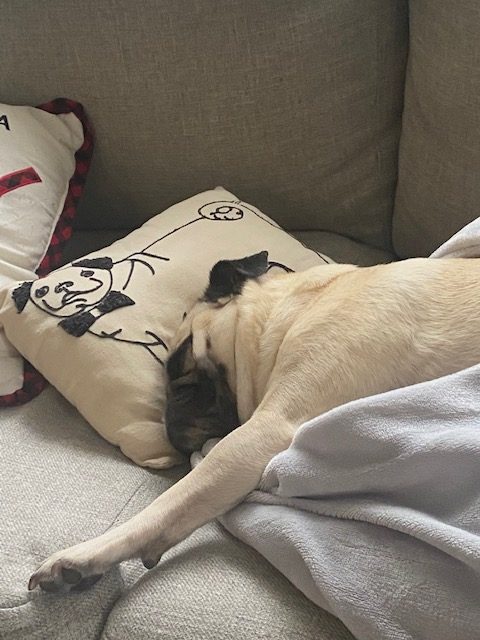 There are tough days.
I ask myself why did this happen to our sweet young dog? Why does she have to go through this?
But I am so happy and grateful that she is alive and with us and is continuing to amaze us every day with how she's thriving.
I also wonder if she really even knows she's missing the leg. That's how great she has been doing since November.
Clenna is a fighter, and I'm proud of her every day.
I'll try and keep everyone updated, but appreciate you reading.
Please keep her in your thoughts and prayers. <3